WELCOME TO NEWGEN DIRECT
Based in Shakespeare's County of Warwickshire (UK), NewGen Direct is a cutting-edge certified organic company, manufacturing revolutionary food supplements.

FOUNDED ON YEARS OF EXPERIENCE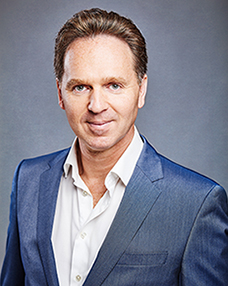 Founder & CEO, Clinton Sellers, has a successful track record in the industry spanning 30 years. He ran his first international company at the age of 25, became a Director of a well-known supplement company in the 90's, followed by becoming the top European Distributor with a supplement company for 13 years with a large multi-million £ turnover, distributing over 200+ types of supplements and teaching thousands of people each year about health, food supplements and business.
Clinton was the first person in the history of the DSA UK to own both a member supplement company and certified suppliers company, offering expert advice to new and existing companies in the industry. Clinton's professional training includes Human Sciences, Anatomy, Biomedicine, Biochemistry, Human Pathologies (cause & effects of diseases) & Nutrition in one of the leading colleges in the UK.
MAKING A DIFFERENCE
Clinton became frustrated with food supplement companies using misleading marketing, companies claiming their products were organic and 100% natural when they were not, companies using cheap synthetic nutrients poorly absorbed by the body, genetically modified ingredients, controversial sweeteners, added refined sugar, bulking agents and more. Using his knowledge & experience in the industry, Clinton decided to create the certified organic company and products that he had been searching for.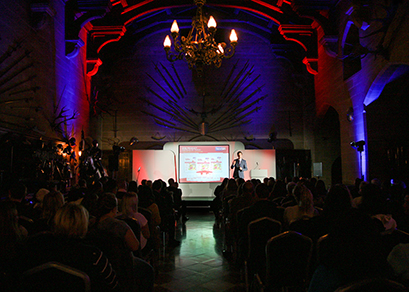 For most companies, the first questions before formulating a health supplement are 'what price is it going to be sold for and what is the budget to spend on the ingredients'. Often budgets are restrictive to maximise profits, so basic formulas are created by companies and made more appealing with attractive labels and marketing. Surprisingly, many people running supplement companies setting the budgets for formulators, have little or no health experience to speak of and are often employed to maximise the profits for their investors (shareholders), rather than focusing on making remarkable products for health benefits.
Usually, before a supplement is available for a customer to purchase, around six to seven companies separately make profit on a supplement all the way from farming, through to the retail chain. At NewGen Direct, everything that we do from the ground up is set up with you in mind to bring you the finest product formulations on the market.
SET UP WITH YOU IN MIND
We are setup very differently to most companies. We are a privately owned family run business with no investors. We put people before profit, making life-changing revolutionary products. We are one of a small percentage of supplement companies who are certified organic. We have cut out the middleman; we manufacture, blend, package, wholesale & retail, distributing all over the world. Along with our expertise, this allows us to spend more on our product formulas, and produce unique revolutionary supplements.
"We put people before profit, making life-changing products"
Within weeks of launching our company, we hit the British press, being featured in the largest publications, including a full page in the Daily Express, features in the Mail on Sunday, the Mail Online, OK Magazine, The Sunday People and more. In our first 12 months, word spread quickly about our revolutionary product and we shipped to 22 countries across the world.
THEY SAID IT COULD NOT BE DONE
Our flagship product, NewGen Superfoods Plus, was deemed impossible to make by leading experts. After 17 months of product development, we had a breakthrough in the labs, supported by preclinical trials, top antioxidant tests in the leading antioxidant lab in the world and many other tests which validated that we not only achieved what we set out to, but also made some new discoveries along the way. After a year of case studies and laboratory tests, we launched the company in March 2014.
WHEN ONLY THE BEST WILL DO
> Certified organic company
> Finest quality ingredients
> Manufactured to the highest standards
> 100% natural formulas
> No capsules or tablets
> Vegetarian & vegan friendly
> Great value for money

OUR PRODUCTS ARE FREE FROM
> Gluten
> Soya
> Whey
> Dairy
> GMO ingredients
> Sweeteners
> Added sugar
> Synthetic nutrients
> Mixing & bulking agents